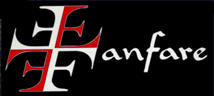 Issue 41, Sept/Oct 2016
rating: recommended, with growing appreciation

Lou Marinoff is a professor of philosophy at the City College of New York. He also is an accomplished guitarist. He has recorded in a rock band, and as a classical guitarist has participated in masterclasses with Alexandre Lagoya and Leo Brouwer. His CD Classical Journey documents his classical playing over a 33-year period. As evidenced here, Marinoff's performances generally are technically secure. His tone at its best is big, warm, and brilliant. His sense of style is splendid, characterizing each of the composers on this CD fully. Marinoff's story reminds me of that of another academic, Seymour Hayden. Hayden was a professor of mathematics at Clark University and also performed as a harpsichordist. While still teaching math, Hayden recorded a notable version of Bach's Goldberg Variations. He later gave up academia for the harpsichord, eventually issuing a fine CD of sonatas by Domenico Scarlatti. I'm not expecting Marinoff to give up philosophy for the guitar, but certainly it is illuminating to see the place of music in his life. The classical guitar arguably is the most contemplative of instruments. The fullness and self-sufficiency of its sound appeals to artists who can express themselves completely within its balanced tonal perspective. Marinoff's CD demonstrates that he is a man of taste, warmth, and perception. Maybe there are things he can do on the guitar that even the wide range of philosophical inquiry does not match in emotional satisfaction.
Bach perhaps is the composer who appeals most to people engaged in the life of the mind. Marinoff's Bach, recorded over a 33-year period, always shows intelligence matched with a kind heart. He offers the premiere recordings of four of the Sinfonias and Inventions for keyboard transcribed for solo guitar by composer Moshe Denburg. They present an architectural perspective unusual for the guitar. Gaspar Sanz's Pavane here is touching in its measured grieving. His Canarios should be familiar from Joaquín Rodrigo's use of it in his Fantasy for a Gentleman. Studies from the first half of the 19th century by Matteo Carcassi are played with elegance and some degree of technical aplomb. Marinoff demonstrates a grasp of Fernando Sor's grandeur of expression unusual for a performer then in his mid-20s. Sor's hearty well-being certainly offers much fruit for speculation to the budding philosopher. Antonio Lauro's waltzes are treated to piquant colors. We are given another premiere recording of a piece by Denburg, this time an arrangement of two works by Pietro Mascagni entitled Sicilian Dreams. Denburg weaves the Intermezzo from Cavalleria rusticana into the guitar's bass register at the beginning and end of the work, matched with filigree in the treble. The composition is a fine reverie. Marinoff's live recording is not immaculate, but is important to have nevertheless. He shows himself comfortable in a more experimental vein in Leo Brouwer's vibrant Elogio de la Danza.
The recordings from a number of sources vary in quality, but are always listenable. Fans of Lou Marinoff's books and lectures certainly will want to investigate the other side of his life contained on this CD. It is strong enough musically to appeal to the general listener as well. I played the CD five times, with growing appreciation each time through. Recommended.