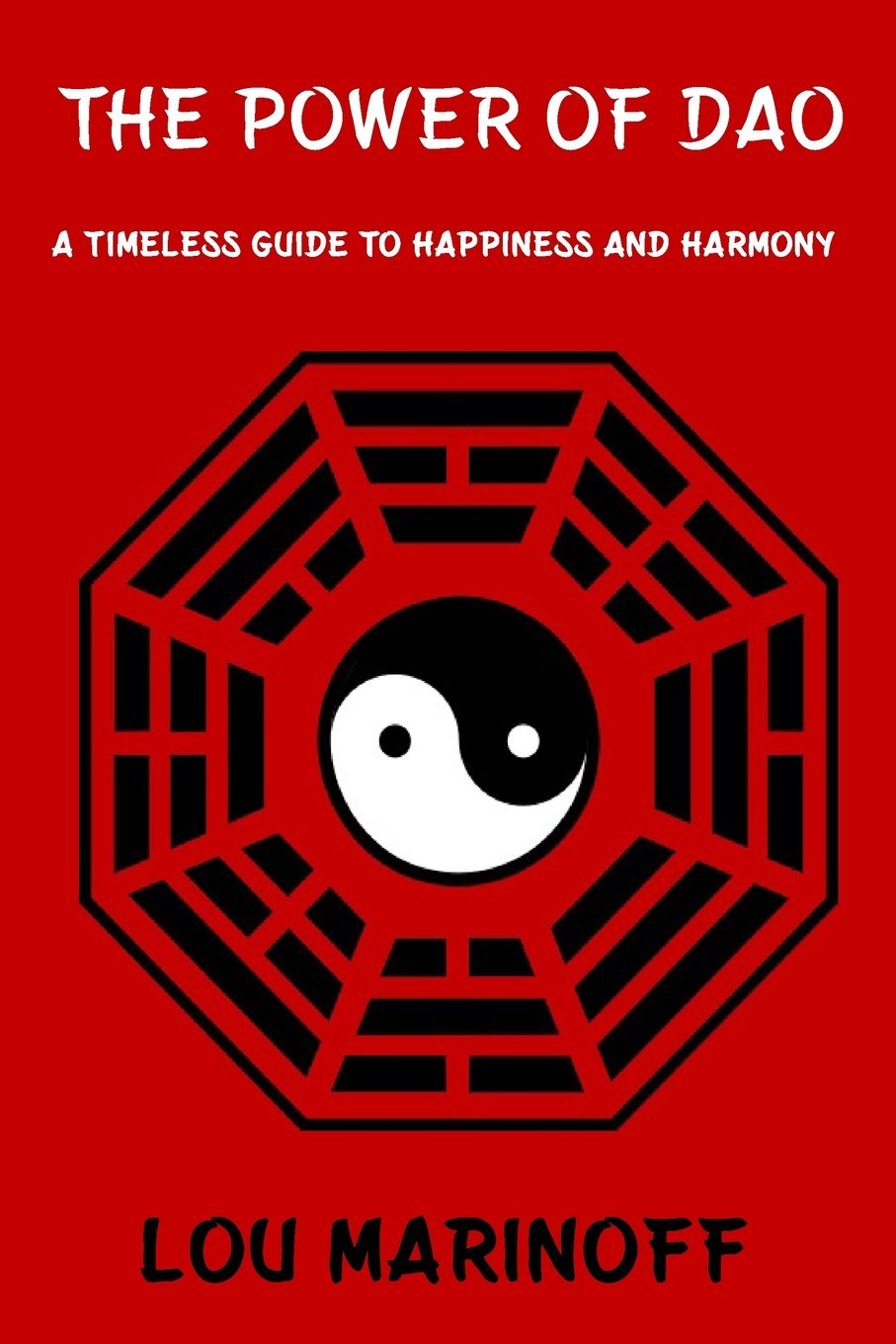 For over 2,500 years, Lao Tzu's philosophy of Dao has helped hundreds of millions of people attain equanimity and sustain serenity. The Power of Dao  shows how "the Way" can help us overcome daily challenges of living in our wildly unpredictable and constantly changing world. The Power of Dao is a quintessential guide to personal happiness, social harmony, economic prosperity, and political balance.
The Power of Dao illuminates the central teachings of Lao Tzu, applying them to everyday matters facing us all in the areas of health and well-being, love and marriage, creativity and career, personal achievement and purpose. Every chapter is replete with illustrative case studies, revealing how emperors, artists, athletes, and ordinary citizens alike have accessed the power of Tao.
Lou sustains a life-long engagement with Chinese philosophy. As a young man, he studied for eleven years under Grandmaster Sing Ming Li, at the Wu Do Kan Kung Fu Academy in Montreal. He has taught Chinese philosophy at The City College of New York since 1994. Since 2006 he has been an active participant at the annual Global China Business Meeting, convened by Horasis. Lou has traveled throughout East Asia, learning and teaching practical philosophy. In 2011 Lou became a cultural adviser to venerable Shi Yongxin, Abbot of the Shaolin Temple in Dengfeng, China.
Read review by Dominique Hertzer
---
"A masterful piece of writing and a breath of much needed uncontaminated air. Highly recommended."
— Grady Harp, Amazon Hall of Fame Top 100 reviewer
"A leisurely, thoughtful stroll down the path of Lao Tzu with an enlightened, engaging, and ever-lucid guide. Delightful and informative from beginning to end."
— Irvin Yalom, Emeritus Professor of Psychiatry, Stanford University, and author of When Nietzsche Wept, The Schopenhauer Cure, and The Spinoza Problem.
"This is life philosophy at its best! Lou Marinoff brings the deep, ancient wisdom of the Dao to our modern challenges like no one else. Every chapter of this book yields riches that can heal your soul and enliven your life. Every reader will benefit immensely."
— Tom Morris, author of The Art of Achievement, Philosophy for Dummies, The Stoic Art of Living, and If Harry Potter Ran General Electric, among other books.
"With insight, empathy, grace and humor — all Daoist virtues — Lou Marinoff has done us a great service. In The Power of Dao, we hear the quiet voice of wisdom given new life and brought within everyone's reach, in every walk of our frequently troubled lives. And like all real spirituality, it is intensely practical. What better gift could there be?"
— Patrick Curry, Ph.D., author of Ecological Ethics and Defending Middle-Earth, and editor of Divination: Perspectives for a New Millennium.
"This book is a bridge between antiquity and modernity, ideas and applications, Asia and the West, past and future. Pick up The Power of Dao, and you hold the keys to a balanced life filled with happiness."
— Huang Xin, PhD, President, Dance to Educate Institute, Beijing
"In The Power of Dao, Lou Marinoff achieves a rare feat for a philosopher: Making philosophy relevant to modern life. His text serves as a bridge between the lofty peaks of Daoist theory and its practical implementation in the valley of daily life, empowering readers with the wisdom to live skillfully in harmony with the Dao."
— Lama Ngawang Rinchen Gyaltsen, Resident Teacher, International Center for Buddhist Studies, Pedreguer, Spain.
"Outstanding, insightful and illuminating — The Power of Dao is a one-of-a kind book on living in harmony. Lou Marinoff deeply understands and applies Chinese philosophy to daily life. A must read."
— Frank-Jürgen Richter, Founder and Chairman, Horasis, The Global Visions Community, Zurich
"The Power of Dao is an entertaining and educational page-turner. The book pragmatically deciphers Lao Tzu's philosophy of Dao and gives a rich mix of short stories, vignettes, anecdotes, and advice useful for Westerners, Asians, and the intellectually curious worldwide. It also astutely relates to Confucianism, Buddhism, and Stoicism, and contrasts their ancient wisdom with modern-day Western follies. As an immigrant Chinese American, I have learned from Lou Marinoff, who is clearly a global leader and authority on philosophy."
— Jason L. Ma, ThreeEQ founder, CEO & chief mentor, Forbes contributor, Thiel Fellowship mentor, and B20 Human Capital Taskforce member
"Daoism, along with Buddhism, Confucianism, and Indian philosophy, is an important wellspring of the spiritual heritage of Eastern peoples that has fostered an ethos of cooperation and harmony. In The Power of Dao: A Timeless Guide to Happiness and Harmony, Dr. Marinoff, with his broad knowledge of and perceptive insight into Asian thought and philosophy, explores such topics as the nature of the self, happiness, and peace, employing illuminating case studies to demonstrate the wisdom and strength to be discovered in the Dao De Jing, Daoism's classic text. Our world today is afflicted on the individual level by the three poisons of anger, greed, and ignorance and the lack of a sound view of life and death, and on the social level by war, conflict, poverty, and environmental and ecological destruction wrought by the ideologies of the market and materialism run wild. This groundbreaking work makes an important contribution to reexamining and reordering our priorities, helping us to transform our global civilization and open the way to a new golden age of peace and prosperity."
— Daisaku Ikeda, President, Soka Gakkai International, Tokyo, Japan
---