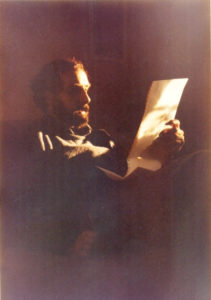 Lou Tafler is the pen-name and alter-ego of Lou Marinoff, reserved for his works of satirical fiction. The Taflers are a distinguished family, with both famous and infamous branches. His mother Rosaline Tafler is a poet, whose collected verses are edited by Lou. Her older brother Sydney Tafler, an RCAF flying officer shot down in 1945, was a correspondent for the Associated Press. Rosaline's cousin Abraham fathered both David Tafler, a well-known journalist and later publisher of the Financial Times of Canada; and Sid Tafler, an editor, journalist, playwright, poet and wordsmith. Another of Rosaline's cousins, Mary Tafler, was the mother of celebrated twins Bernard and Harold Shapiro. Bernard was Principal of McGill University, and the first Ethics Commissioner of Canada. Harold was President of the University of Michigan at Ann Arbor, and later President of Princeton University. On the darker side, Rosaline's aunt Esther Tafler was the mother of Irving "Izzie" Ellis, financial adviser to Montreal Godfather Vic Cotroni, and (some say) bagman to Quebec's notoriously corrupt Premier Maurice Duplessis.  Lou's late brother Sidney, a financial wizard in his own right, carried a badge instead of a bag, as chief of Canada's prison industries, and has a street named after him in Ottawa. The Taflers are a colorful bunch. Lou is their literary bête noire, and enfant terrible.
---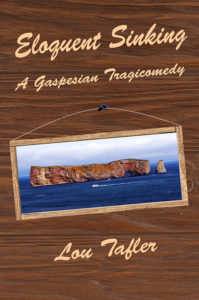 Eloquent Sinking: A Gaspesian Tragicomedy, Waterside Press, pub date March 2018
"Exuberant, clever, delightfully funny" — Kaye Stockholder, UBC, Vancouver
"Designed to restore your faith in human depravity" — Stan Persky, The Globe and Mail
"Endlessly, extravagantly inventive, … ruthless and unrelenting" — Michael Godfrey, Dawson College, Montreal "Smart and sharp … alternatingly amusing and alarming" — Steve Gimbel, Gettyburg College, PA
"Hilarious … enormously enjoyable satire." — Lydia Amir, Tufts University, MA
A brilliant but degenerate alcoholic blazes a tragicomic trail toward self-destruction, scandalizing his ancestral Gaspesian village at every turn. He embroils an old school friend in his downward spiral, as they compete for the favor of an eccentric Hollywood director. The satire romps through late twentieth-century Quebec's English Protestant, French Catholic, and Jewish Montreal milieus, in a surrealistic panorama of irreverent wit and sardonic mirth.
---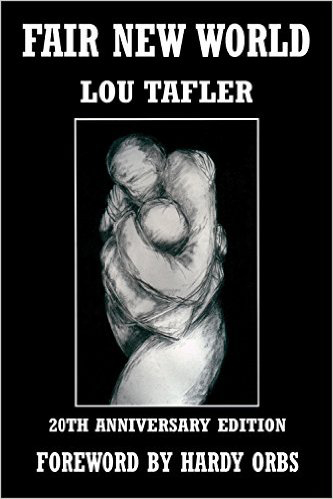 Fair New World (Backlash Books, 1994), 20th anniversary edition, Argo Navis, 2014
"The most politically incorrect work of art I have ever seen." —Karen Selick, Canadian Lawyer Magazine
"As if George Orwell had collaborated with Kurt Vonnegut" — Andrew Irvine, University of British Columbia
"Fearless in its satire of existing orthodoxies" — Daphne Patai, University of Massachusetts at Amherst
"This book just may wake some people up–if anything can." — Kurt Preinspurg, Vancouver Community College
"Swiftian in the savagery of its humor" — Donald Todd, Simon Fraser University

Fair New World is a political and sexual satire, set in 2084.  It portrays two dystopias, called Feminania and Bruteland, and a utopia called Melior. The narrative affords glimpses of the outrageous institutions within each state, and gradually reveals the secret relations which obtain among them.  Fair New World is a savage yet poignant satire of political correctness. It ridicules extremes of gender discrimination and reverse-discrimination alike. It sounds alarms about the dire consequences of politicizing the eternal power struggle between the sexes.
---